Leading designers, artists, and technologists share what they want to see happen in 2023.
Designers are in the business of creating a future that looks different than the present. They don't predict so much as manifest—through thinking and creating. Now that a new year has started, we decided to ask: What do designers want to see happen in 2023? Below, are their answers, full of hope (and yes, some healthy skepticism) for the year ahead.
NEW APPROACHES TO PACKAGING
"It sounds like a small change, but I want our suppliers to stop using so much packaging when they ship out handbags. Across the fashion industry, bags of a certain price are wrapped in plastic and paper, to protect the leather, zippers, and other details from getting scratched. We've found a way to reduce this packaging waste in clothing, so we're now asking all our suppliers rethink the packaging of bags. If enough brands do this, suppliers will have no choice but to change, and this is how the industry becomes more sustainable." —Rebecca Minkoff, fashion designer
A MORE LIFE-CENTRIC DESIGN PROCESS
"The more I work as a designer, the more I realize the scale of change that needs to happen. Our responsibility as designers is to be optimistic. But to meet our most urgent challenges, we also need to be data driven. I'd love to see life-centered design become the new paradigm. That's a big conversation for 2023. Designers have the power to shape the world by inspiring people to live differently. And when we put all of life, not just humans, at the center of our practice we extend empathy beyond humans and consider the context of the ecosystems that sustain us. [At the start of December], 160 countries began work on the first global treaty to reduce plastic pollution. It is emblematic of where we need to go. We need to scale our solutions to the scale of our problems." —Bruce Mau, designer
USER-FRIENDLY AI EXPERIENCES
Part of my day job revolves around thinking about how new innovations in UX might lead to changes in the broader ecosystem of content on the internet. So, for instance, how might new, AI-driven capabilities on your phone lead to new creativity that we're not getting today though TikTok or web pages? Of course, the big recent news has been ChatGPT. But what's most interesting there isn't the underlying technology. LLMs have been around for some time and ChatGPT isn't based on some new, proprietary approach to building them. The true innovation in ChatGPT is in the user experience.
So that we humans could better understand the massive power of the LLM, ChatGPT figured we should be able to simply talk with it. But talking isn't just question and answer; it's an iterative loop of mutual understanding. OpenAI created a way for chatbots to remember the drift of the conversation you've been having; in doing so, they revived the possibility that we might use natural language as a true interface for cutting edge technology. This doesn't mean that the best way of using AI will be in a chat window. I doubt it will be, in most cases. Rather, it opens up a broader question: What's the best way for humans and AI to be paired together? How can AI better enable human creativity? And what are the various ways that this experience can blossom? I'm hoping that we'll see lots of innovation in the interfaces used to deliver AI, because, as we've known for decades, the tools we use inform the possibilities we can imagine. —Cliff Kuang, senior staff designer at Google and author of User Friendly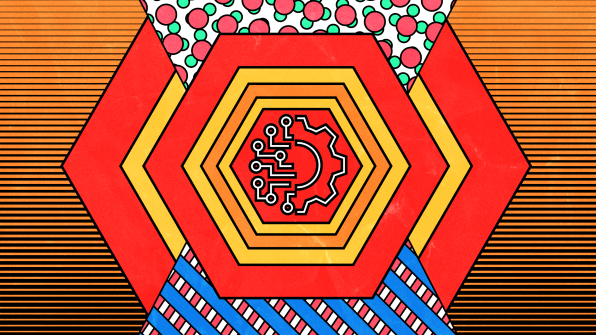 AN OPENING OF AI'S CREATIVE FLOODGATES
"To me, one of the most inspiring things in the last six years has been the power of generative AI. Now it's out of the hands of the experts and in the hands of the people. But the challenge remains the same: to overcome the current limitations of the systems and achieve total creativity freedom. I feel like we will see major advances in multi-billion parameter AI models in 2023, from image to sound to text. We will interact with these AI models by chatting in real time. Feeding them more creative inputs like that will produce many more outputs. I hope that we will get [cheaper]new hardware to use these AIs in real time [right now, the Nvidia DGX A100 station that Anadol used for his amazing 4K real time generative art exhibit at MoMA costs around $170,000].
And I do really hope that we would find a way to address the needs of people who have a significant concern about AI-related copyright issues. As an artist, I'm completely fine with generating new worlds and giving my work to the AI, but there's a significant amount of creators who feel they are in an uncomfortable position. How can we be sure that everyone's voice is equally heard and how can we be sure that everyone can find a path in this renaissance? Eventually, however, we will overcome this challenge. I do believe all this new technology will become an extension of the human mind—and I'm excited to see what everyone may create." —Refik Anadol, artist and AI developer
MORE JOY-FILLED TECHNOLOGY PRODUCTS
As we think about designing and building products in the next year and beyond, I believe there will be an embrace of joy. The past few years have radically changed how we work, interact and engage—and exposed the benefits and deficits of a digital-first world. The question becomes, how can we digitally construct with the same intention and joy that we bring to our physical spaces, and fill this emerging gap? The inspiration exists; I'm fueled by a resurgence in makers designing things that harness this creed (such as Arc from The Browser Company, Andy Allen's Not Boring Apps and Linear.) These experiences bravely break out of design systems and are well-crafted because they can be, and I'm excited to honor this in my own work in 2023. —Jenny Wen, Product Design Manager, FigJam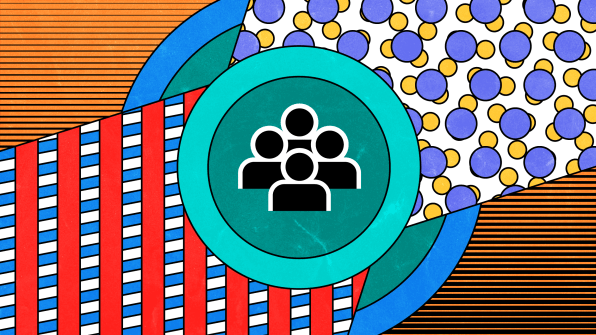 A RENEWED SENSE OF TOGETHERNESS
"It has been three years since the pandemic started. Now we are in the very first moment in China to let go all the lockdown and restriction measures. It is another way to admit that the pandemic is over and people's lives will restore a 'new order.' Life would never be the same 'post pandemic.' It changed the world. In the past three years, our world and society became divided. The social responsibility of architecture disappeared unfortunately, and that failed to keep people connected physically and spiritually in one certain space. I think in this New Year of 2023, people will be more together than staying separate, in terms of time, space and value. Architecture will have a more spiritual function and provide a venue for this 'reunion.' How to live with nature becomes more important. I hope for a future more akin to an ecological civilization, that human beings become more humane." —Ma Yansong, founder MAD Architects
MORE EQUITABLE DESIGN PROCESSES
It is exciting to be a part of a profession that has the power to impact the future, and designers have the agency to make that change. In 2023, I hope to see all facets of design— practitioners, educators, manufacturers— come together to foster equitable representation in the profession and equitable access to good design in all corners of our world. Next year, I look forward to seeing the growth of the profession to include even more diverse voices to bring design to all.
Looking ahead, I hope to see 2023 as a year focused on inclusivity in design. Now that we have these adaptable spaces in place to accommodate our physical needs, I hope design (and of course, designers) will use a welcoming spirit to drive solutions that further support occupants' well-being. Putting listening and empathy at the center of our practice will empower designers to create dynamic, inclusive, and inspiring spaces for occupants. —Khoi Vo, CEO of the American Society of Interior Designers
THE END OF PLANNED OBSOLESCENCE
OXO's product development process follows a design-for-environment approach—making products designed to be reused again and again for generations, and with as little impact to the environment as is currently viable. We believe the longer a product lasts the better it is for the planet and the consumer, but it is not enough and why we are actively researching ways to lower our environmental impact by testing new manufacturing methods, leveraging new emerging more sustainable materials, and using design thinking to bring new solutions to bare on age old practices. I would like to see the plastics industry and government leverage design to solve for the supply, compliance, logistic, and cost challenges that currently limit broader collection and use of recycled materials. I would like to see the power of design help to reimagine the way we consume and recycle so we can move toward a more circular economy. I want to see the creation and adoption of more sustainable and environmentally-minded design practices that lead to the creation of innovative, renewable, and sustainable material and manufacturing systems in 2023 and beyond. We must design our future. —Larry Witt, president OXO
ENDS
—
This article first appeared https://www.fastcompany.com/
Seeking to build and grow your brand using the force of consumer insight, strategic foresight, creative disruption and technology prowess? Talk to us at +971 50 6254340 or engage@groupisd.com or visit www.groupisd.com/story