Most lenses are convex. Ray-Ban's new Reverse collection is concave. Here's why.
Look closely at the front of almost any pair of eyeglasses and one constant will emerge: whether on dollar store readers, prescription bifocals, or bling-y beach sunglasses, nearly every lens is convex. Curving slightly outward from the eyes, the lenses of eyeglasses are like extensions of the human eye itself, with its round shape optimized for pulling in as much reflected light as possible and allowing our animal brains to perceive the world.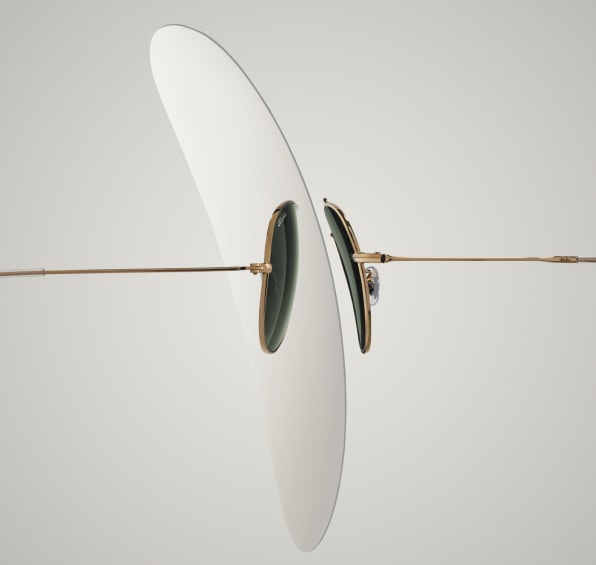 Ray-Ban, the 86-year-old sunglasses brand, is about to pop that industry standard inside-out. Its new Reverse line rebels from the typical form factor to create what the company calls the first concave lens. Curving slightly inward towards the wearer's eye, lenses in the Reverse line are like tiny indented shields for your eyes.
Federico Buffa is the R&D product style licensing director for EssilorLuxottica, the parent company of the Ray-Ban brand, and he explains via email that the inverted lens design is an attempt to make sunglasses fit more faces. "Since the Ray-Ban Reverse lens follows the natural curve of the cheekbone we expect to appeal to a more universal audience," Buffa says.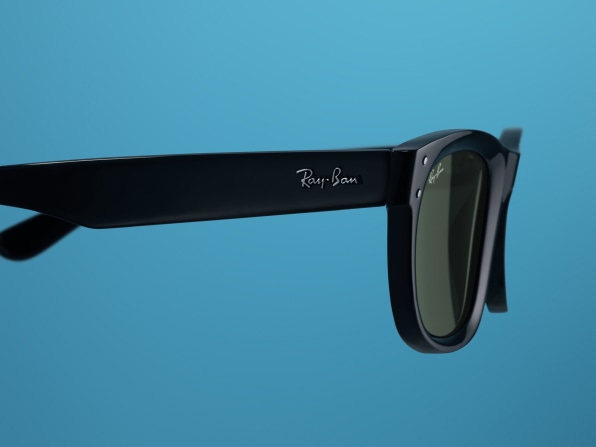 The new lenses are now available in four of Ray-Ban's frame styles, with retail prices starting at $185. The effect is more pronounced in some styles than others. The classic thin-wired Aviator frame, for example, looks in profile like a delicate potato chip, dip-side out.
Reversing the curve of the lens required a patented and highly precise 3D modeling system, according to Buffa. To counter any distorted refractions of light—an optical light-bending that could have turned the lens into the equivalent of a wearable funhouse mirror—the lenses were finely tuned to just the right degree of concavity. "We have a cutting-edge engineering process that molded the lens to achieve a perfect balance between the front and rear surfaces, specifically to not skew vision," Buffa says.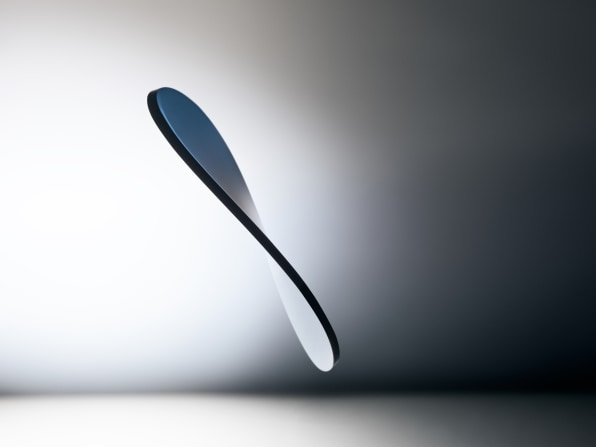 The Reverse lenses are also seen as an improvement on the experience of seeing through sunglasses. Buffa says the new approach to lens design creates "sharper, more accurate vision." From behind the lenses, that could be a powerful selling point.
The bigger selling point, for some anyway, is just the sheer novelty. It is, Buffa says, an "aesthetic disruption."
—
This article first appeared in https://www.fastcompany.com
Seeking to build and grow your brand using the force of consumer insight, strategic foresight, creative disruption and technology prowess? Talk to us at +971 50 6254340 or engage@groupisd.com or visit www.groupisd.com/story