Nostalgia is an effective marketing tool, but brands don't need a long legacy to harness the same feeling.
The smell of sweet coconut. The simple palm tree graphic. The '80s sea foam green. Vacation sunscreen's packaging and product conjures a sensorial universe that harkens back to a simpler, neon-tinged time when the sun was always shining and every day was a carefree romp on the beach.
The brand has taken off in recent years, thanks to its ability to tap into a feeling of nostalgia that is both highly specific and generalized enough that anyone can slip into their own beachside fantasy. Vacation's customers might not have lived through the 1980s—and neither did the Vacation brand—but by tapping into the potent emotions that memories around sunscreen can create, the brand has been able to leverage nostalgia beyond its funky graphics.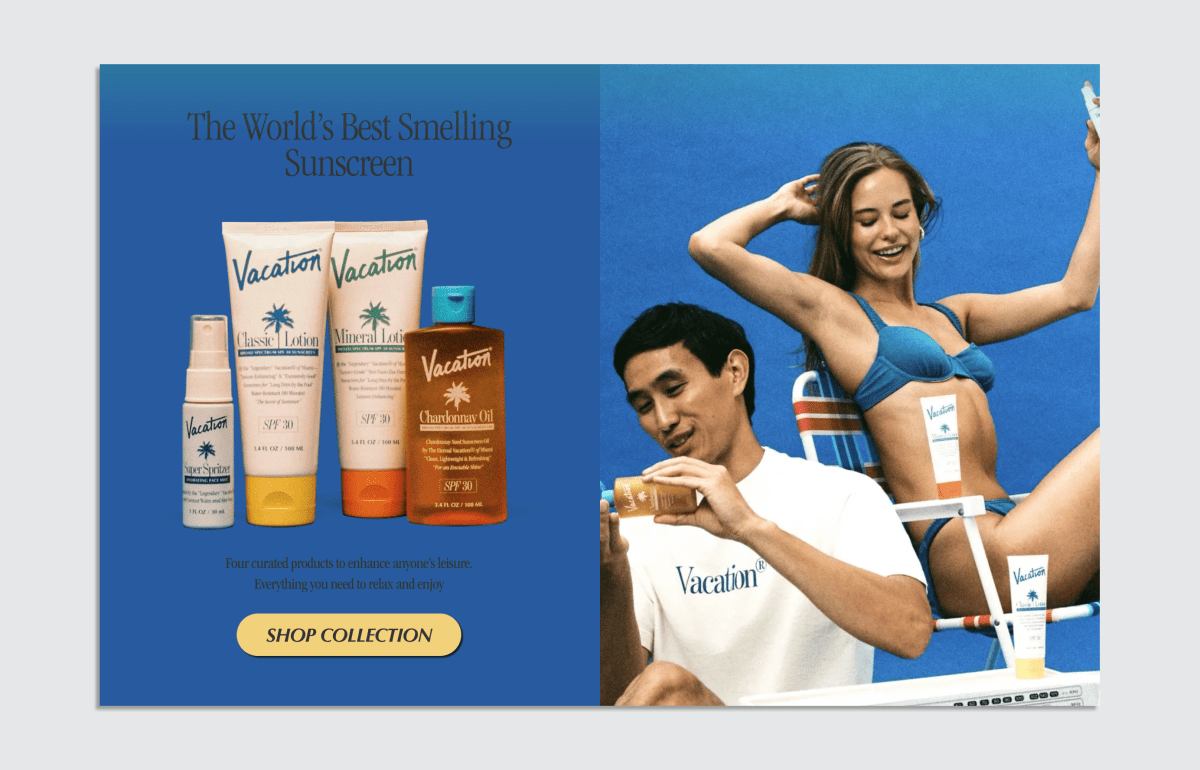 [Screenshot: Vacation Inc.]
We're increasingly seeing brands move beyond nostalgia into the realm of "fauxstalgia," engendering a strange sense of reminiscence for times, places, and events we've never even experienced by covertly implanting a kind of branded
false memory.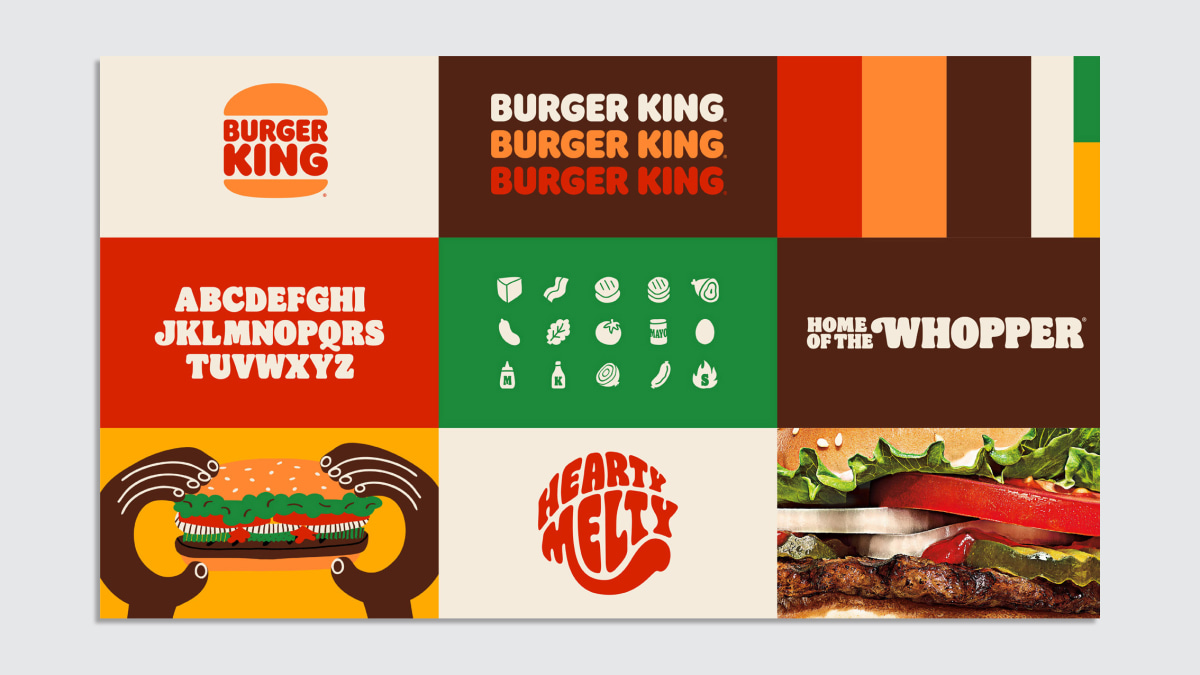 [Image: ©Burger King Corporation]
There was the much-celebrated, very '70s-feeling 2021 Jones Knowles Ritchie Burger King rebrand, which drew on the brand's heritage to make it "feel less synthetic." We're seeing this return to yesteryear in on-screen branding too: Pentagram's new master brand for U.K. broadcaster Channel 4 saw the platform return to the Lambie Nairn logo used in its 1982 launch. Meanwhile, the recent Paramount+ branding uses a retro-tinged flat blue and an updated mountain logo, based on the classic Paramount Pictures theatrical opener; and CGH's new identity for Warner Bros. Discovery redraws the brand's 1948 shield in a nod to classic cinema.
While these are firmly heritage-focused rebrands, they're not pure nostalgia, exactly. Warner likely isn't angling specifically for the over-seventies demographic by tapping into its 1940s aesthetic. Instead, this "fauxstalgia" involves evoking a certain feeling yoked to an abstract sense of revisiting a (real or imagined) rose-tinted past.
These visuals override our rational knowledge that each previous decade had its own set of issues. World Wars interrupted the golden age of Hollywood rendering the 1940s not so great. The 1960s had its fair share of problems, but it didn't stop Pop-Tarts from releasing a limited edition throwback packs.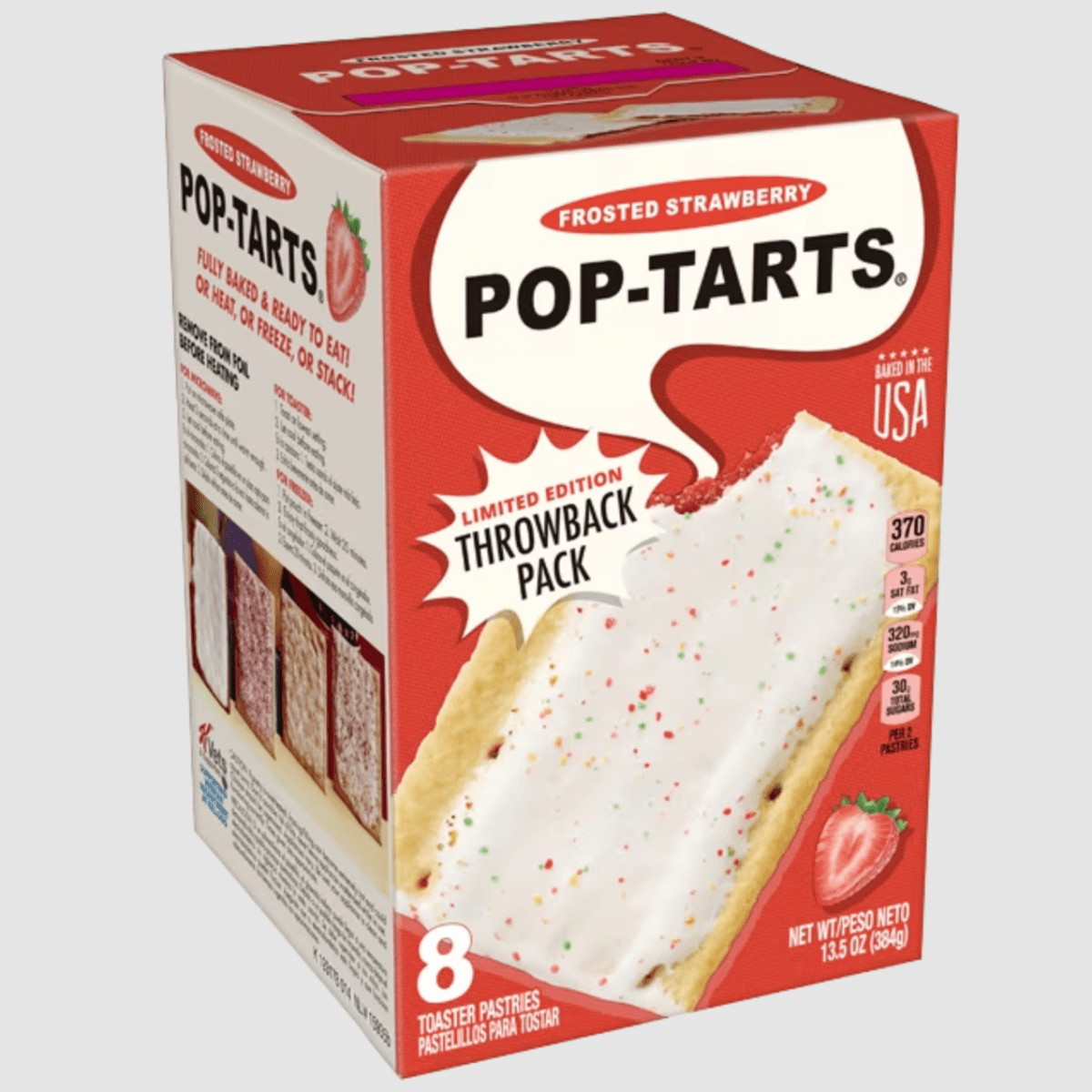 [Image: Kellogg NA]
WHY NOSTALGIA, WHY NOW?
Brands have tried to harness the potency of nostalgia for as long as commercial branding itself. There's a lot to be said for the power of reminiscing about the "good old days" to sell us stuff. Today, nostalgia is a balm for an increasingly anxious public that is concerned with the political climate, the actual climate, and everything from social to economic issues. Doom scrolling and today's 24/7 news cycle (fake or otherwise) only serve to amplify this more than ever.ADVERTISEMENT
Being online all the time has made us yearn for a time when we weren't. Simply being able to access the music, TV, fashion, and design of the past has engendered an even more rampant appetite for it, creating a feedback loop in which we see them all the more. This influx of nostalgic content provides an excellent opportunity for brands to connect with their audience in a meaningful way . . . when it's done well.
Established brands have an advantage: They can easily tap into their archives, using past designs as a shortcut for evoking nostalgia. For younger brands, it's still possible, albeit more difficult to pull off in an authentic way. As seen with Vacation, the most effective brand fauxstalgia harnesses feelings and abstractions—not just aesthetic tropes.
Take, for instance, the current cultural obsession with Y2K. Smart brand designers have largely ignored the 20-year-trend cycle, instead using the occasion to think about why a certain era has fallen into favor. They realize that young people's fetishization of the '90s and early '00s comes down to their lack of connectedness: no camera phones looming over every house party blunder, no being left "on read."
These cultural clues can lead to insights about what people want and don't want, and why. From there, it's possible to build a brand from an authentic foundation, regardless of whether it taps into the fauxstalgia of past eras.
The best brand nostalgia is about taking the universal and making it feel personal, like Vacation sunscreen has done so successfully. To truly resonate with people, brands need to harness the emotional power of nostalgia in a way that looks forward as much as it looks back, and use the old to reframe the new.
—
This article first appeared on fastcompany.com
Seeking to build and grow your brand using the force of consumer insight, strategic foresight, creative disruption and technology prowess? Talk to us at +971 50 6254340 or engage@groupisd.com or visit www.groupisd.com/story