This fashion week, the sportswear giant will use AI to observe pedestrians. But it's not interested in trends; it wants to find the people who buck them.
If you happen to be walking down the streets of New York next week–and your fashion sensibilities tend to go against the grain–don't be surprised if someone comes over to hand you a pair of New Balance kicks.
On September 6, the first day of New York Fashion Week, the sportswear giant will set up a booth in Soho with cameras facing out in every direction, scanning the hoards of people walking the streets of the city. Given that there will be dozens of fashion events throughout the city that week, pedestrians will be in town from all over the world, dressed in their most stylish outfits, ready to see and be seen. But New Balanceisn't interested in the people who are on trend. The company has worked with the marketing agency VML to develop technology specifically designed to identify people who don't look like everybody else.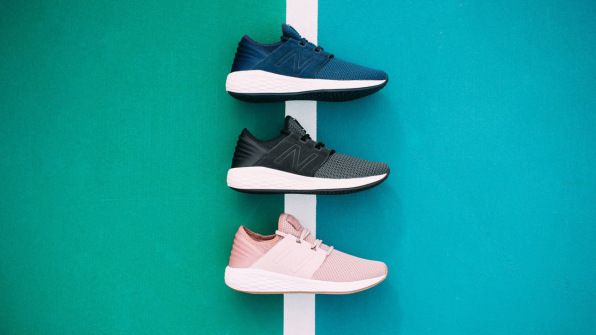 For several weeks, in the run-up to Fashion Week, a team of computer scientists went around New York with cameras to collect baseline data about fashion trends. Next Thursday, the "exception spotting" based on that data will kick into action. The cameras will be equipped with machine learning, powered by TensorFlow, that will gather information about what people are wearing–from the style of clothing to the color palettes and patterns on display–all for the purpose of identifying anomalies. The process will be, for the most part, devoid of human intervention and bias. Instead, the company developed a statistical algorithm to identify who is really, objectively unique. "We really want the computers to do their job," says Craig Elimeliah, executive director of creative technology at VML. "Who knows exactly what they will identify as exceptions to trends? We can't wait to find out."
Over the last year, New Balance has been working to craft itself as the rebel of the sportswear industry. It is leaning into its heritage as an independently owned company founded in 1906, which makes it different from the Nikes and Reeboks of the world that are publicly owned and also newer. The brand's new marketing campaign is called "Be The Exception," and one way it is helping to tell this story is through these AI-equipped cameras at Fashion Week.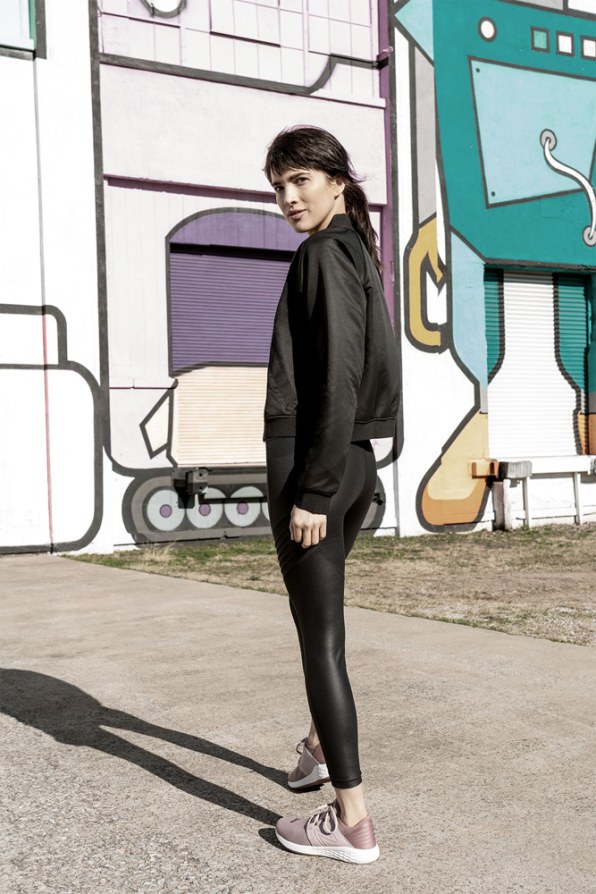 The Soho booth will become something of a war room, where a team of New Balance and VML employees will stare at a bunch of computers tracking the data in real time. When the cameras identify someone who looks very different from the norm, a New Balance representative will pop out of the booth, explain to that person exactly what is going on, and hand them a pair of New Balance Fresh Foam Cruz Nubuck shoes. "The idea is to celebrate people who go left when everybody else is going right," says Allie Tsavdarides, New Balance's director of global marketing. "And it's a way to (hand out our) products to these people who already reflect what we stand for as a brand."New Balance hopes to be creative about exactly how to use all of this data. The information could be used to help the company develop new products based on exceptions to trends, rather than the trends themselves. This would be a major reversal of the industry norm of tapping into popular styles. Of course, the irony here is that if New Balance creates a look that is based on unique looks, the company's goal will be to sell that product in vast quantities, effectively turning an anti-trend into a trend.
While this computer vision project could yield all kinds of valuable results for New Balance, from creative marketing campaigns to interesting new products, any kind of surveillance technology carries some risk in the current climate, where consumers are concerned about how brands are using information about them. This year, for instance, the EU released new legislation that allows people to have more control over their personal data, which has spurred many conversations in the U.S. about whether similar rules should apply to U.S. businesses.
New Balance seems to be aware that it is wading into potentially tricky territory here. Elimeliah makes it clear that while the company is collecting information, all of it will be anonymized. He says that the computers will not use facial recognition or collect personal data. However, the raw data about the trends, and the exceptions to the trends, will be saved for future use. "We're not trying to re-create Minority Report here," he says, with a laugh. "We're not identifying actual people, just the trends in aggregate."
New Balance's presence at Fashion Week also signals its ambitions to be a player in the fashion world. Until now, the brand hasn't been as active at major fashion events as its competitors. Nike often uses Fashion Weeks around the world to unveil new collaborations. This year, LeBron James will launch a new, special edition of his Nike LeBron 16 shoe at Harlem's Fashion Row show. In the Spring shows, Adidas had a runway show for featuring its Originals collection that included Kendall Jenner and Hailey Baldwin among the models.
New Balance, on the other hand, has developed an reputation for being the antithesis of fashion. In fact, it's commonly perceived as a "dad shoe" that is perfectly paired with baggy, slightly ill-fitting "dad jeans." The brand weighs in at  No. 96 on the list of Stuff White People Like. Steve Jobs reportedly wore New Balance sneakers, inspiring tech nerds everywhere to do likewise.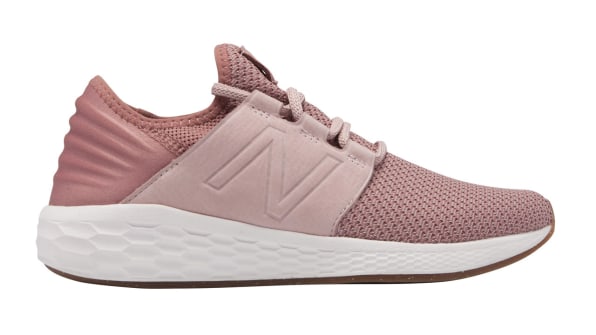 But there have been a few moments in history when New Balance sneakers have spontaneously become trendy. Back in the 1980s, New Balance briefly and unexpectedly became popular among hustlers and sneakerheads in the Washington, D.C. area, thanks in part, to the brand famously releasing the 990 shoe at a  $100 price point, which was an astronomical amount at the time. Then again in 2014, when chunky New Balance sneakers were a central part of the emerging Normcore trend. Just last year, New Balance 990s were all over the streets at Copenhagen Fashion Week, causing the fashion search platform Lyst to record a sudden 34% spike in searches for that particular shoe. It's never really clear why New Balance suddenly becomes part of the fashion zeitgeist, then disappears again just as mysteriously.
Now, the company is seemingly being more deliberate about figuring out its fashion identity. For New Balance, this new branding strategy seems to be about leaning into its status as the brand that people wear because they just don't care about what is fashionable, whether they are making a statement (à la Normcore) or whether they just happen to be oblivious. And it's possible that this new computer vision technology will help New Balance understand how to better identify consumers who might be more receptive to the company's anti-fashion approach.
"It's an entirely new way to engage with customers," says Elimeliah. "We're in the earliest stages of experimenting with this technology. But if this works well, we might consider incorporating it in stores or in other ways we haven't even imagined yet."
–
This article first appeared in www.fastcompany.com
Seeking to build and grow your brand using the force of consumer insight, strategic foresight, creative disruption and technology prowess? Talk to us at +9714 3867728 or mail: info@groupisd.com or visit www.groupisd.com