Secret Confessions Can Make Money, Message App Whisper Contends
A few hours after learning a rival app would shut down, Michael Heyward started to explain how his social-media startup, Whisper, will avoid a similar fate.
Whisper's app lets users create and post brief messages, which appear in front of photos and videos, without sharing their identities. Others interested in similar topics answer with their own nameless replies and pictures, creating a visual story that can go viral on sites like Facebook.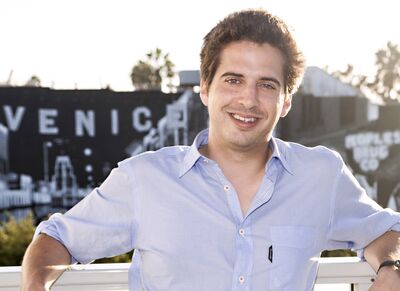 A few years ago, anonymous messaging was attracting financial backers and hundreds of millions of mostly young users. Lately, it's become a wasteland. Allegations that some apps provided cover for cyberbullies and sexual predators led advertisers to flee and forced some companies to shut down. Heyward, backed by $70 million from Lightspeed Venture Partners and others, says Whisper sidestepped those problems by culling inappropriate posts.
Now he's charting a new chapter by making Whisper a marketing tool — promoting the next Netflix or MTV hit — as well as a forum for controversial topics.
"Let's say you work at Apple or Vice and you want to produce a three-to-five minute video," Heyward, 29, said in an interview from his Los Angeles headquarters. "It takes time to put that together. We want to do it in under five seconds and make it better. That's where were going."
Artificial intelligence is a crucial part of that equation. Software named Eliot sifts through the blizzard of messages to decide which clips and topics are trending, and creates stories for advertisers and media companies hungry for inexpensive material. Whisper can stitch together a slideshow or video of users' posts and photos for dissemination on Facebook, Twitter and or any website.
Heyward has abandoned dreams of being the next Facebook or Snapchat. The anonymous-messaging landscape is littered with too many casualties to believe that's possible. Yik Yak, once worth $400 million, was the latest failure Heyward noticed. It recently sold its technology and staff to Square for $1 million and shut down. Secret, once worth $100 million, closed in 2016.
Whisper, which launched in April 2013 and has more than 30 million active monthly users, has had its own financial struggles. Fortune reported last September that the company was trying to raise more money.
According to Jeremy Liew, a partner at Lightspeed, Whisper is evolving to compete for ad dollars with Vice Media Inc., BuzzFeed Inc. and Vox Media Inc. While Liew first invested because he saw a fast-growing social media app — Lightspeed also invested in Snap Inc. — he has embraced the new mission.
The company's potential as a promotional tool became apparent to Whisper executives when they saw other sites, like Buzzfeed, using members' postings to attract readers and viewers. Online publishers are eager to feature slideshows and videos in their articles, and Whisper's software can identify the subject of a story on a given web page and automatically generate a collection of relevant Whispers to post alongside.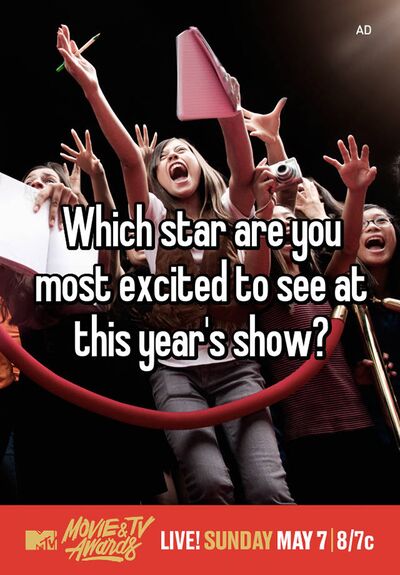 "Journalists were using Whisper to pull together content packages and attract a meaningful audience," Liew said. "Why don't we do this ourselves? We are developing a lot more interesting ways to automatically generate stories around topics and news."
A few companies have started to notice. Netflix Inc.commissioned Whisper to create a campaign for "13 Reasons Why," about a teen's suicide, while MTV paid Whisper to promote its Movie and TV Awards. Tronc Inc., the owner of the Los Angeles Times and Chicago Tribune, has begun using the Whisper widget on some pages.
Heyward isn't shunning controversy altogether. While the company's software preemptively blocks the types of posts that got anonymous messaging into trouble, he openly discusses material that would send parents racing to see what apps are on their kids' smartphones.
The ideal Whisper story, he said, is "Do you know a lot of people hook up with their Uber driver?" A sexual encounter with a complete stranger is the precise kind of story people want to share with friends — but are afraid to discuss publicly. So they share on Whisper.
He also offers a more topical example: immigration. President Donald Trump, who promised to deport millions of immigrants, has frightened people who are in this country without permission.
The anonymous Whisper app is a place to express those fears. One user recently posted: "I'm an 'illegal alien' and I've lived in the US Since I was 4. America is all I know I'm terrified of being sent back to a country I don't know." This text sits over an image of a young woman standing in water.
Whisper isn't out of the woods financially yet, but it's found a source of revenue that could generate tens of millions of dollars in sales this year.
"We're not going to do $100 million in revenue this year, but we're going to do a lot," Heyward said.
–
This article first appeared in www.bloomberg.com
Seeking to build and grow your brand using the force of consumer insight, strategic foresight, creative disruption and technology prowess? Talk to us at +9714 3867728 or mail: info@groupisd.com or visit www.groupisd.com