From a Hyperloop solution to a data visualization of the entire history of the earth, these student projects think big.
Professional designers aren't the only ones coming up with smart solutions to intractable problems. The Innovation by Design Award winners and finalists in this year's student category are tackling everything from food waste to high-speed transportation to the smart home. If these students are tomorrow's design leaders, we'll all be in good hands.
WINNER: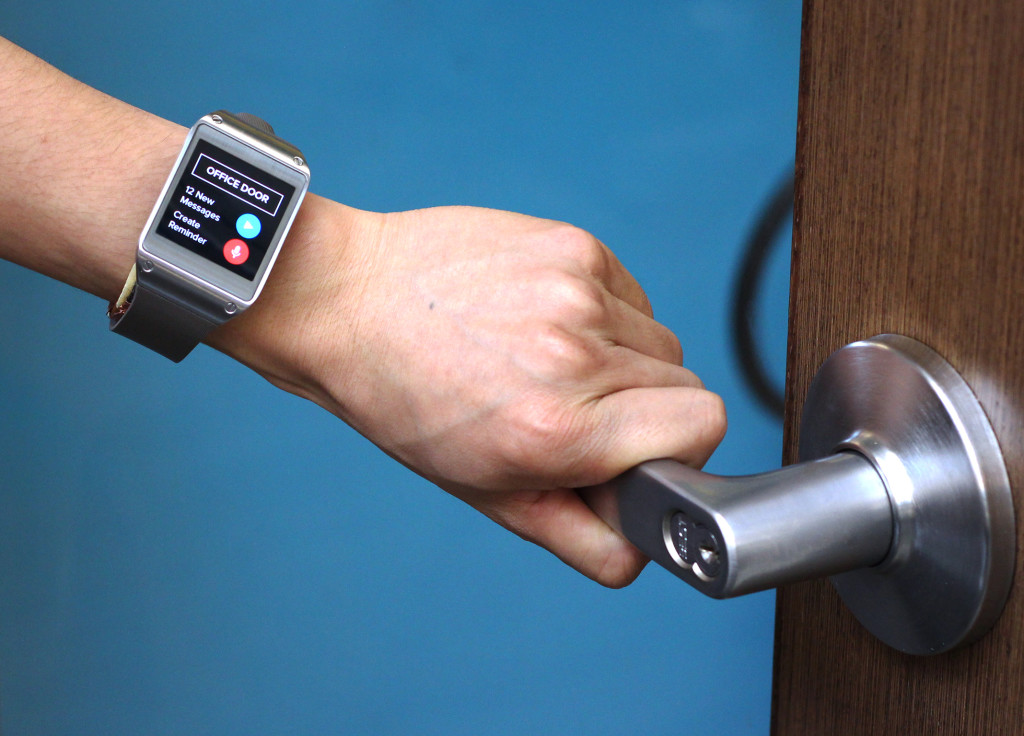 EM-SENSE
Creators: Chris Harrison, Gierad Laput, Alanson Sample, Robert Xiao, and Jack Yang from Carnegie Mellon University, in partnership with Disney Research

EM-Sense takes internet of things to the next level. Using the electromagnetic noise that every object generates, EM-Sense can tell which object you're touching. Objects can then be programmed to perform certain tasks based on whether it's your doorknob, your coffee mug, or your car door. When you're about to get in your car, EM-Sense might direct your smartphone to pull up a shortcut on Google Maps to get you to the office faster. Touching the door to your office may prompt your phone to read your morning's calendar items aloud. Em-Sense can't quite read your mind, but it seems like the next best thing.
FINALISTS
3D-PRINTED GAZE ACTUATED WEARABLE
Creators: Behnaz Farahi, from the Madworkshop Foundation and Pier 9 Autodesk
This wearable reacts to its environment just like skin. Based on the identity of who's looking at it, the 3D-printed Gaze Actuated Wearable has a feather-like surface that expands and contracts, mimicking a psychological reaction to someone staring.
BOTS
Creators: Kevin Gaunt
Bots is a collaborative AI system for the smart home, where specialized AI bots work together to accomplish tasks geared toward the elderly. There's BankBot for budgeting and paying bills, EmergencyBot for calling 911, and DivaBot for whenever you need a compliment.
DELFT HYPERLOOP
Creators: Delft Hyperloop
This student group won first place in innovation in Elon Musk's student competition for the theoretical Hyperloop, where passengers travel in vacuum pods at immense speeds. Their design was the lightest of all the entrants that also consumed the least amount of power.
DRAWIT
Creators: Marc Exposito, from La Salle Campus Barcelona-Universitat Ramon Llull
Drawit is an interface that lets you interact with objects simply by drawing them, like an on-off button to control the lights or a volume control for your Bluetooth speaker.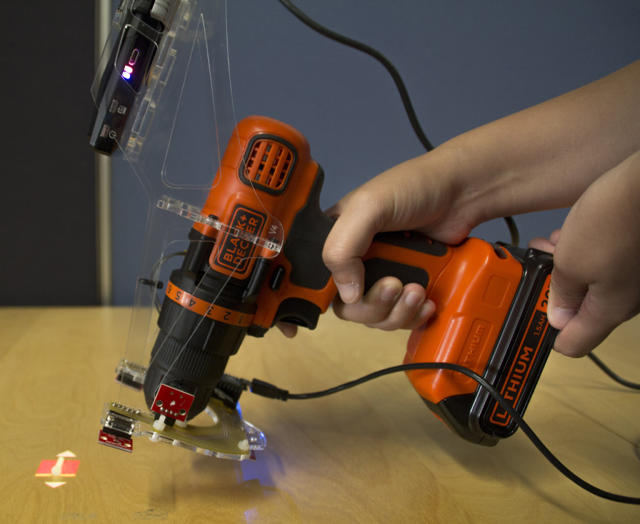 DRILL SERGEANT
Creators: Michelle Nguyen and Eldon Schoop from Jacobs Institute for Design Innovation
These augmented power tools tell you how to use them, as you're using them. Drill Sergeant projects instructions onto the surface you're working on, with more detailed diagrams for your tablet.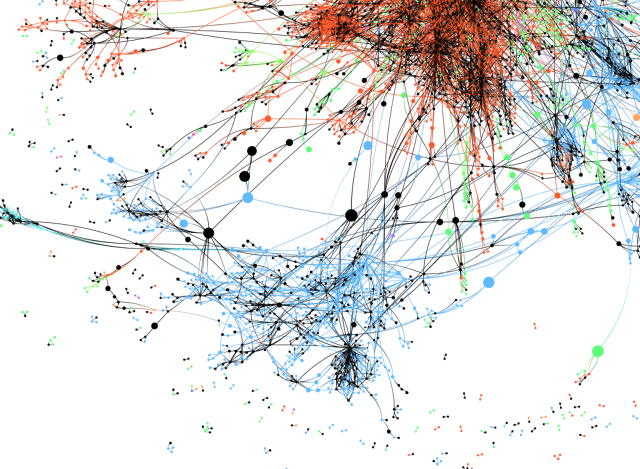 EXPLORING THE STAR WARS EXTENDED UNIVERSE
Creators: Kirell Benzi, for EPFL
A long time ago in a galaxy far, far away . . . a data visualization demystified the relationships between all the characters in Star Wars using graph theory, machine learning, and "Wookiepedia."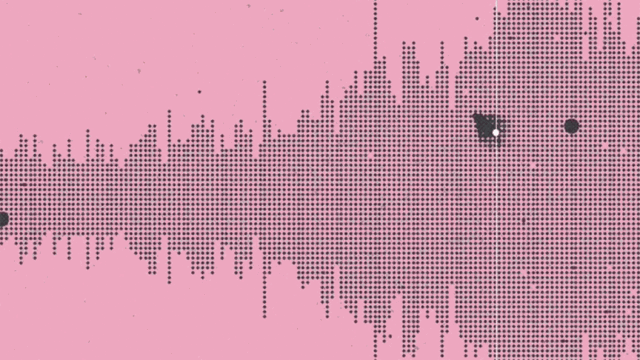 HISTOGRAPHY
Creators: Matan Stauber, for Bezalel Academy of Arts and Design
How do you compress the entire history of the earth into a data visualization? Histography is an interactive time line that puts in perspective just how short the human era is in the context of the earth's history.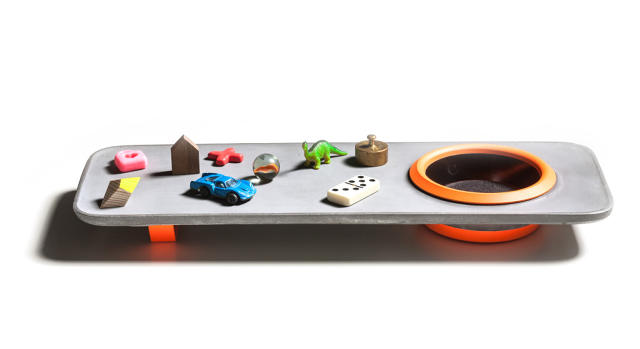 MEMODO
Creators: Gabor Balint and Attila Cosovan
Instead of having a universal remote control for your smart home on a tablet or smartphone, Memodo proposes using small physical objects to turn the lights on and off.
MOMENTUM AND PURIFICATUM
Creators: Fabian Zeijler
We normally think of pollution as being outside—but the air quality in your home can affect your life just as much. This trio of cute, round aerometersregulates indoor air quality by keeping tabs on humidity, ventilation, and particulate matter in the air.
PSYCHICVR
Creators: Judith Amores Fernandez, Pattie Maes, and Xavier Benavides Palos, for MIT Media Lab
This VR experience from MIT students is supposed to increase mindfulness by helping you concentrate—in the coolest possible way. Once the headset goes on, focusing gives you superpowers, like telekinesis, levitation, X-ray vision, and pyrokinesis. Sounds a lot more fun than meditation.
READI
Creators: David Al-Ibrahim, Kohzy Koh, and Elushika Weerakoon for theSchool of Visual Arts
Most of us move through our daily lives utterly unprepared for a natural disaster. For these three students, all of whom lived through horrifying hurricanes, that's unacceptable: Readi is a beautiful smart-home speaker with emergency radios conveniently installed on the bottom in case the worst happens.
THE DIGITAL HAND
Creator: Nate Asis
This project explores what the "artist's hand" means in the digital age. It uses a Kinect camera and algorithms to translate the physical movements of a person into physical objects, bringing the notion of craft back into digitally made items.
THE SOCIAL SHOT
Creators: Nina Eberhard, Max Eschenbach, Simon Frambach, and Jörn Röder for 57UD1O
The Social Shot is a mobile bartending robot that mixes customized drinks based on data—and its contents correspond to a user's personality type. The machine translates data taken from an individual's Facebook into the Big Five personality traits, each of which become different ingredients in the shot.
THE WORLD COMMUNITY GRID: DISCOVER EXPERIENCE
Creators: Robin Bonatesta, Hannah Chung, Wake Coulter, Zak Crapo, Jennifer Crozier, Juan Hindo, Seth Johnson, Devin O'Bryan, Sophia Tu, and Ben Weiner, for IBM
These interns transformed the interface for IBM's World Community Grid project, which uses the leftover processing power on participants' devices to run scientific experiments. Now, it's much easier to understand what you're signing up for, with the stakes clearer and the narrative more compelling.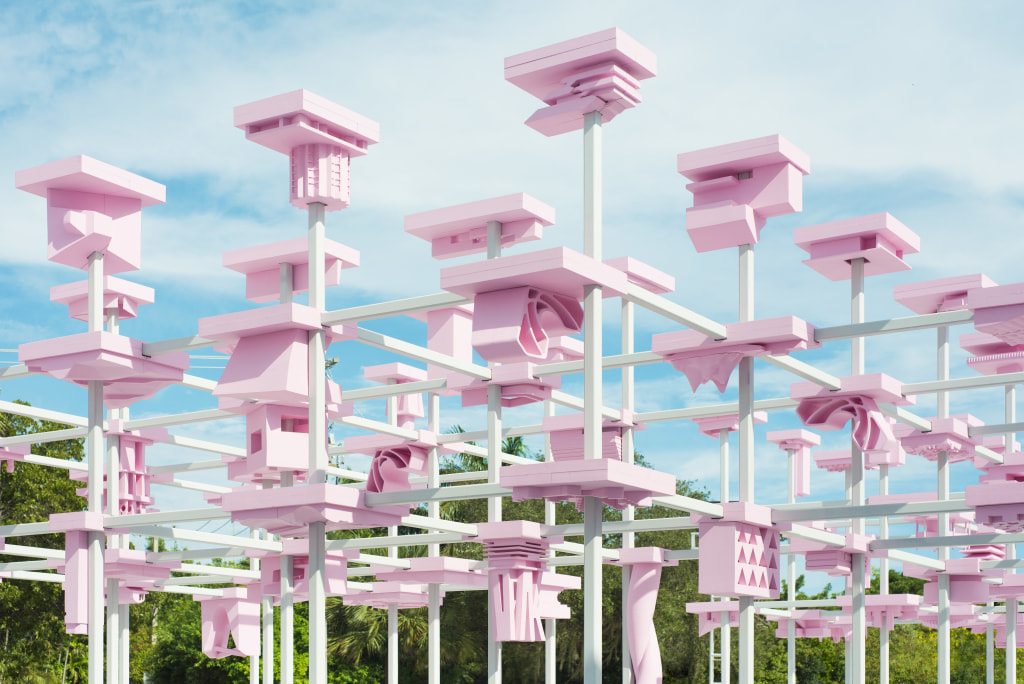 UNBUILT
Creators: Dan Borelli, Luis Callejas, Joanne Cheung, Douglas Harsevoort, Steven Meyer, Jenny Shen, and Yiliu Shen-Burke, for Harvard University Graduate School of Design
This concept for a redesigned entrance pavilion for the international design fair Design Miami celebrates all the designs entered into the competition that will never be built. The students issued an open call for ideas, and then created models of each for a physical representation of the "unbuilt."
WUNDERFOOD
Creators: Uzair Ahmed, Tony Gui, Matthew Ridenour, and Franzi Sessler, forCalifornia College of the Arts
It's astonishing just how much food is wasted in the United States every year—but it doesn't have to be that way. This group of students realized that imperfect looking but perfectly good food won't be accepted by markets, so they created a marketplace for farmers to sell their imperfect produce to buyers who aren't so superficial.
This article first appeared in www.fastcodesign.com