And they didn't even make an app for that.
No one likes annual reviews: They're structured, overly formal, and they make it difficult to get real feedback that you can act upon. At major law firms, which are notoriously hierarchical, reviews can be even more stilted and ineffective.
The multinational firm Hogan Lovells was no exception. According to people who work at the firm, associates would get feedback from partners infrequently–if at all–that was completely out of date. And when associate lawyers did get a review, it mostly consisted of "good job!" with little specific feedback that junior staff could use to improve their performance and help them get that raise. Then, lawyers would get a ranking that was supposed to tell them something about their place within the firm, but often didn't have any bearing on their performance–something that happens at other law firms too.
So Hogan Lovells called in global design firm Ideo to help turn the dreaded annual review process into something that's actually useful. After a few weeks of talking to partners and associates, Ideo created "Pathways," a new way of thinking about feedback that–shockingly–doesn't require an app. The hope is that by helping young lawyers grow and develop professionally at the company, the entire law firm will benefit, and the company's hierarchical culture will shift toward one that's more creative and open.
It works like this: Within every four-month period, associates are supposed to actively solicit feedback from three different people they've worked with, including partners, assistants, and peers. Each of these feedback sessions is supposed to take the form of a 10-minute-long conversation, using a card with guided questions to keep the dialogue focused on what the person can do to improve. Once the associate has had all three conversations, he or she has another with a peer to talk through the feedback–almost like you'd do with a friend–help them process it, and think about how to incorporate it into their lives.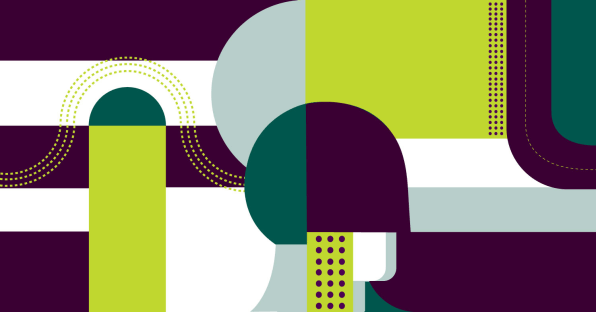 By emphasizing in-person interaction through a single, paper tool–the card-based prompts–the designers hope to give the lawyers something tangible to reference to make sure the feedback conversations are actually helpful, giving associates specific ways to improve even if they were already doing a good job. The designers thought that people wouldn't get lost in a shiny interface with only cards to guide the conversation. "When we did our research, we thought we could go the tech route, but it'd probably reinforce the behaviors they were trying to change," says Rochael Soper Adranly, an Ideo partner and the firm's general counsel who guided the design of the project. "If you're trying to encourage direct in person feedback, and you give someone an app to deliver it, they're going to hide behind the app."
Even the lawyers expected an app to solve their problems. "A lot of people said, you're working with Ideo, aren't you going to give us an app? We said, if it's something you can touch or feel, it would take hold better," says Allison Friend, the chief human resources officer for the Americas at Hogan Lovells. "People liked the cards and they found that it gave them an excuse to go into the uncomfortable."
Intriguingly, the designers decided to keep the once a year conversation with a partner–but they reoriented it. "We heard clearly from associates and partners that they found value in sitting down together once a year and having a career-based conversation," says Friend. "It's about development."
But the team did do away with one crucial component of the previous hierarchical system. "We got rid of grades worldwide," says Friend, who pointed out that this was a real challenge for the typical high-achieving attorney who has been validated through grades for their entire lives. "Which, for lawyers, was difficult I have to tell you. But they've been brave."
The Pathways system and its card-based prompts is an attempt to create a deeper shift in the firm in thinking about performance. "We took the assumption that there's always room for improvement," Adranly says. "Law firms and students are people who are high achieving, high performing. [Saying] you've done really well, developmentally that's not really helpful. The prompts are really meant to say, what else can I do better. How can I improve that next time. Versus, did I do well, yes or no, what's the grade or rank I could have on it. How are we designing for those behavior changes we want to see?"
The firm is in the midst of its first year of using the Pathways system, so it's still too new to judge whether it has been effective. But anecdotally, it has helped some associates already. "Associates now are a lot more empowered to request feedback to get the feedback they need," says Ann Koppuzha, an associate at Hogan Lovells. "I can go to a partner and have a 10-minute conversation about feedback, and I won't feel like I'm imposing on them too much."
Koppuzha recounted one instance where she asked a partner to give her the 10 minutes of feedback via email. Because it was supposed to be a short conversation, he ended up calling her right away. One piece of feedback was that she should feel more comfortable "managing upwards"–in essence, keeping the partners she works with on task by reminding them about deadlines. Now, she says, I feel more comfortable pinging other partners whereas before I wasn't sure if I was annoying them." The conversation ended up lasting more than 10 minutes, and Koppuzha came away with a specific action she could take to get better in her job.
Interestingly, the Pathways process is distinct from the promotions process–law firms do love their structure. But Friend believes that defining specific actions young lawyers can take to lead them down a particular path at the company will help them tangentially with promotions.
Can it really change the law firm's rigid culture? It's still too early to tell. It'll take a lot more than hundreds of mini-feedback conversations to change a company's hierarchical nature–but it's a start.
–
This article first appeared in www.fastcodesign.com
Seeking to build and grow your brand using the force of consumer insight, strategic foresight, creative disruption and technology prowess? Talk to us at +9714 3867728 or mail: info@groupisd.com or visit www.groupisd.com