There are books, well-designed books, and well-designed design books. Here are the ones that make great gifts.
Books are the perfect gifts, hands down. You don't have to gamble on size and style, as with clothes. You aren't gifting something useless, frivolous, or purely decorous (read: easily forgotten). You can put an inscription right inside the front flap; you don't even need a card. And books generally fall within a reasonable price point for presents: that ideal $15-$50 range for anything from literature to hardcover art books.
An even better gift idea? A well-designed book. A book that will look good on a coffee table or bookcase, guaranteeing that the shelf life is longer than the time it takes to read.
And if you really want to complete the trifecta, there's this: the well-designed design book. It's beautiful inside and out. It's sure to please. Below, we took the liberty of compiling the best and the most beautiful new books, design-focused and otherwise, that will make great gifts this holiday season.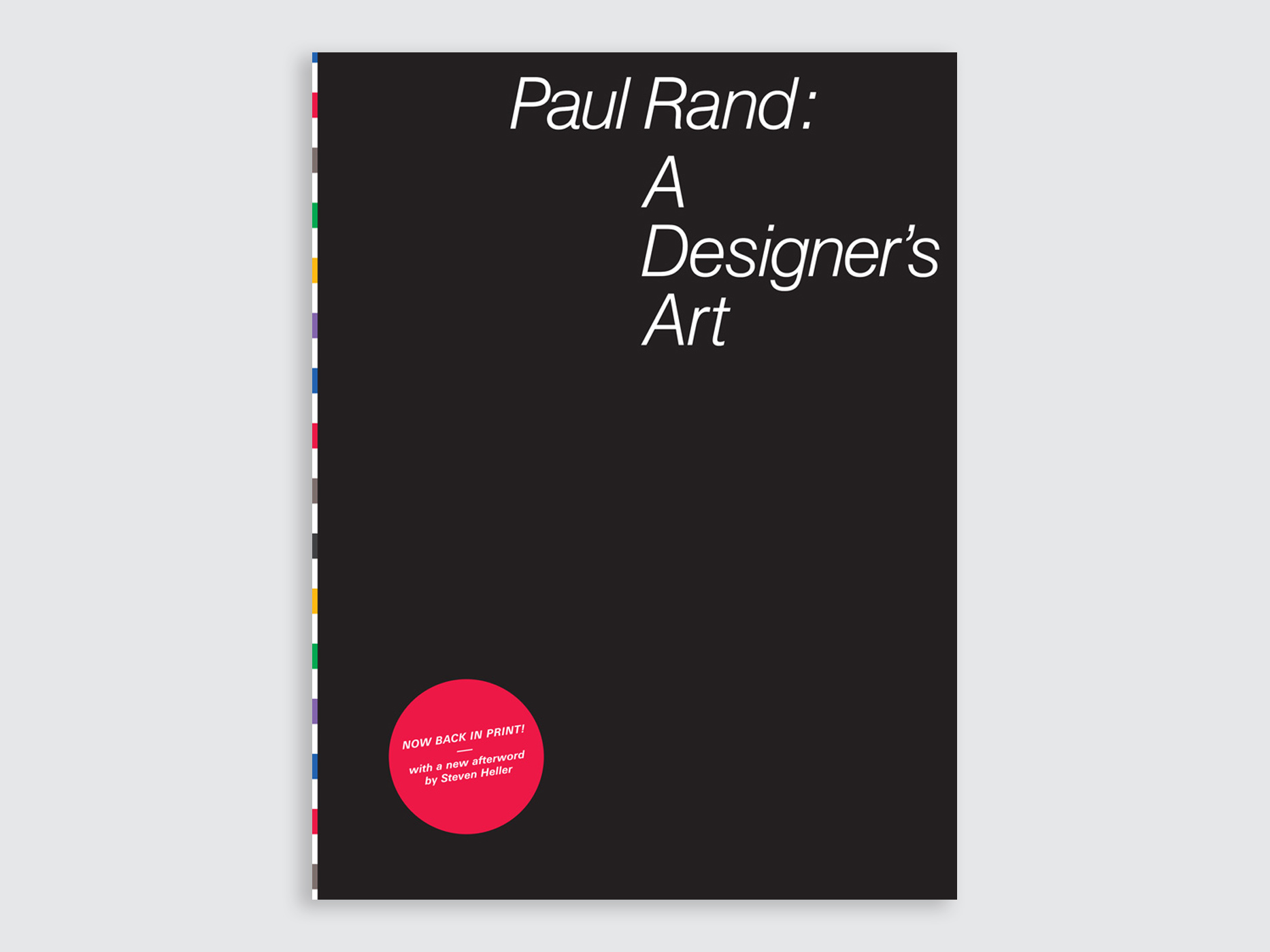 Paul Rand: A Designer's Art
The 1947 treatise Thoughts on Design may be legendary graphic designer Paul Rand's best-known writing, but he was most fond of another one of his own works: the monograph-slash-manifesto A Designer's Art. Published in 1985, the book features prints of some of his most famous logo designs—IBM, ABC, and UPS among them—but it was meant to be actually read, not merely bought for the visuals. It features his best essays on subjects like humor in design, the politics of design, the complexity of color, and the importance of symbols. This year, Princeton Architectural Press brought back the book into print. You can buy it here for $50.
The Origin of (Almost) Everything
Have you ever wondered where belly button fluff comes from? Or how much the air you breath has been inhaled and exhaled before? Or when we, as a civilization, started partaking in the adult beverage? It's possible that the answer to all those questions is no, which is why you should be especially grateful for the new book The Origin of (Almost) Everything. In it, New Scientist editor Graham Lawton answers those questions and more, and graphic designer extraordinaire Jennifer Daniel illustrates them. Daniel is a genius at information design, and I'm going to go ahead and call this the best-looking science book ever created. The great thing about this book is that you can get it for anyone, at any age—it's such a fun and fascinating read. Find it here for $26.69.
Vintage Classics Woolf Series
Here's a combination that may never have occurred to you, but could yield nothing but great things: the classic books of Virginia Woolf and the beautiful textiles from Marimekko. Earlier this year, Aino-Maija Metsola, a textile designer for the cult Finnish fabric company, translated her lovely prints into book covers for a paperback re-release from Vintage Classics. The six-part series is practically made for gift giving. Get it for the friend with a centrally located bookcase, who's never quite gotten around to reading A Room of One's Own. Find them on Amazon for $4-$6 a piece, or direct from Penguin U.K. if you're in the U.K.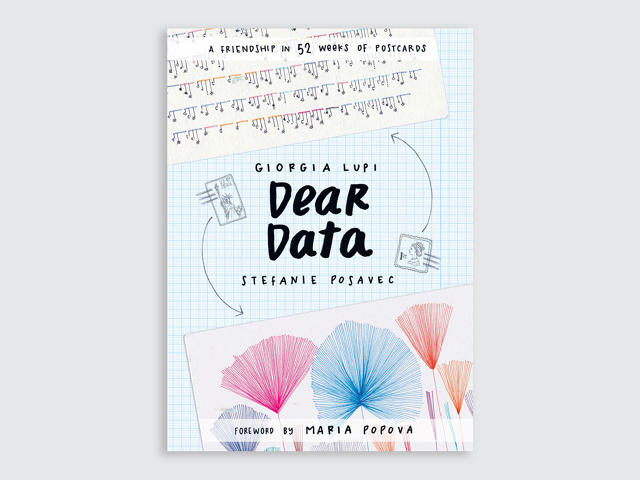 Dear Data by Giorgia Lupi and Stepahi Posavec
In 2014, Giorgia Lupi (an Italian living in New York) and Stefanie Posavec (an American living in London) struck up a pen-pal relationship. The two had only met once, but they instantly found common ground: Lupi is an information designer and Posavec is a data designer. Their mail back and forth was a mix of illustration and data visualization, charting out things like the number of times they had changed clothing that day, or checked their phones, or laughed throughout the week. These charming correspondences have now been compiled in a book—a perfect gift for friends new and old. Get it here for $22.30.
Whiplash by Joi Ito and Jeff Howe
"The very nature of innovation" has changed, "relocating it from the center (governments and big companies) to the edges (a 23-year-old punk rock musician and circuit-board geek living in Osaka, Japan)," argue MIT Media Lab director Joi Ito and former Wired writer Jeff Howe in their new book Whiplash. This is a result of Moore's law, which contends that technology gets cheaper and more advanced at an exponential rate. Ito and Howe offer themselves as guides to this new world of rapid innovation and technological advancements that often outpace our ability to understand them. By mining the principles that the MIT Media Lab follow and presenting them to the rest of us, Whiplash covers everything from crowdsourcing to the value of improvisation and experimentation. Buy for access to Ito's mind, one of the greatest thinkers in the world of design and technology, as well as a stellar cover design by Pentagram's Michael Beirut and Aron Fay. Get it for 17.94 here starting December 6, or preorder it now.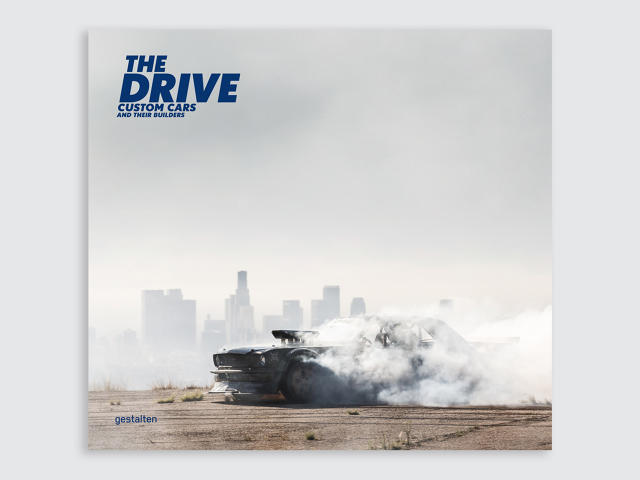 The Drive: Custom Cars and Their Builders
Not all designers are car geeks, but most car geeks are design-savvy—at least when it comes to auto design. This book from Gestalten, maker of the classiest full-color coffee-table books, combines the best of both worlds. In 400 glossy pages (contained in a beautiful hardcover slip case), The Drive collects photos of everything from classic Lamborghinis to state-of-the-art Japanese wire bodies. Or, as Co.Design's John Brownlee puts it, you can find all the "jacked-out rides of the real-life fast and furious." Buy it here for $69.
Don Quixote by Miguel de Cervantes (Visual Editions)
It's hard to go wrong with a book from Visual Editions, the London-based publishers that specialize in books as beautiful in print as they are clever in digital editions. One of its best releases this year was this gorgeous edition of the fantastical classic Don Quixote, designed by London-based graphic designer Fraser Muggeridge. Get it here for your most quixotic friend—the starry-eyed romantic with the most idealistic ambitions. That's the only one who will appreciate the challenge of this 600-page door-stopper, anyway. It's $50 from Visual Editions.
Sunday Sketching by Christoph Neimann
Christoph Neimann is one of the best illustrators working today. He's not overly optimistic about the creative process ("Creating is like running a marathon," he told me recently. "You're not smiling"), but he does fantastic work, for everywhere from the New York Times Magazine to the New Yorker. You may also have caught his Sunday Sketching project on Instagram. This book compiles those and a ton of other previously unpublished works, along with his witty and insightful writing about his life, his art, and the challenges and rewards of creating. Get it for anyone working in the creative industry, for around $34 on Amazon.
The Well-Tempered City by Jonathan F. P. Rose
A real estate developer, philanthropist, and environmentalist, Jonathan Rose believes in a holistic approach to crafting the urban cityscape. Looking at the history of successful urban living and connecting our social behaviors to our built environments, Rose lays out the qualities and objectives for a "well-tempered" city, translating his many years of experience into a digestible and fascinating lesson in the potential of our cities. Clocking in at 400 pages, this is your pick for the serious urbanist and serious reader in your life. Get it herefor $22.48.
The graphics standards manual for the Official Symbol of the American Revolution Bicentennial
Vintage graphic standards manuals are experiencing a resurgence of sorts, thanks in large part to the graphic designers Hamish Smyth and Jesse Reed. Four years ago, the pair stumbled upon a copy of the New York City Transit Authority Graphics Standards Manual, designed by Massimo Vignelli and Bob Noorda, in the basement of the design firm Pentagram, where they both worked at the time. Their reissue of the manual became a Kickstarter sensation, and led to the launch of their publishing imprint Standards Manual. Their latest release is the standards manual for the American Revolution Bicentennial identity, designed by Bruce Blackburn of the legendary firm Chermayeff & Geismar Associates. At $45, the gorgeous reissue is a perfect gift for any fan of modernist graphic design. See also: the graphic standards manual for NASA's "worm" logo ($79.00).
Never Built New York by Sam Lubell and Greg Goldin
Had history gone another way—had budgets, legislation, and city planners not intervened—New York would look like a much different city than it does today. There might have been an opera house in the middle of Rockefeller Center. There could have been a pneumatic subway system, or a series of esplanades, train tracks, and storefronts built underneath the city and dubbed the "Arcade Underground Railway." These projects came very close to reality, as the new book Never Built New York reveals, though these fantastical visions have now been long forgotten. The book, a gorgeous tome published by Metropolis Books, brings them back in all their glory. Perfect for the urbanist, the New York City-dweller, or really anyone—this book is as historically fascinating as it is visually compelling. Buy it here for $55.
Can Jokes Bring Down Governments? by Metahaven
This is a 2013 book, but it feels especially relevant in late 2016. Can Jokes Bring Down Governments? outlines the approach to identity design deployed by the Dutch graphic design collective Metahaven. The group works across multiple platforms, designing functional objects, producing manifestos, self-referential writings, and critiques, and creating unconventional branding (most notably for the organization WikiLeaks). In Can Jokes Bring Down Governments? Metahaven explores the internet as a location for political action, and suggests memes and internet jokes have political power, much like the political posters and typeset manifestos of previous generations. The ebook is $2.99, making it a great gift, and gesture, for friends you're thinking about this year.
This article first appeared in www.fastcodesign.com
Seeking to build and grow your brand using the force of consumer insight, strategic foresight, creative disruption and technology prowess? Talk to us at +9714 3867728 or mail: info@groupisd.com or visit www.groupisd.com