Apple has a reputation as the most secretive design company in the world, employing a tight-knit group of designers—many of whom you've never seen or heard of—to develop its products. But now, Apple's headphone brand Beats is tapping an external designer to usher in its next era of product design.
Samuel Ross is the first principal design consultant for Beats. And even if you don't know his name, once you read his credentials, you may not be surprised. He's the perfect fit for a brand that needs a strong industrial design point of view, and also, a fashionable cultural cachet.
At a time when Apple design is facing a substantial cultural shift, Ross is stepping into Beats as something of an auteur, to chart a new future for the headphone company. He plans to use his role to position Beats as a confident counterpoint to Apple, from within Apple.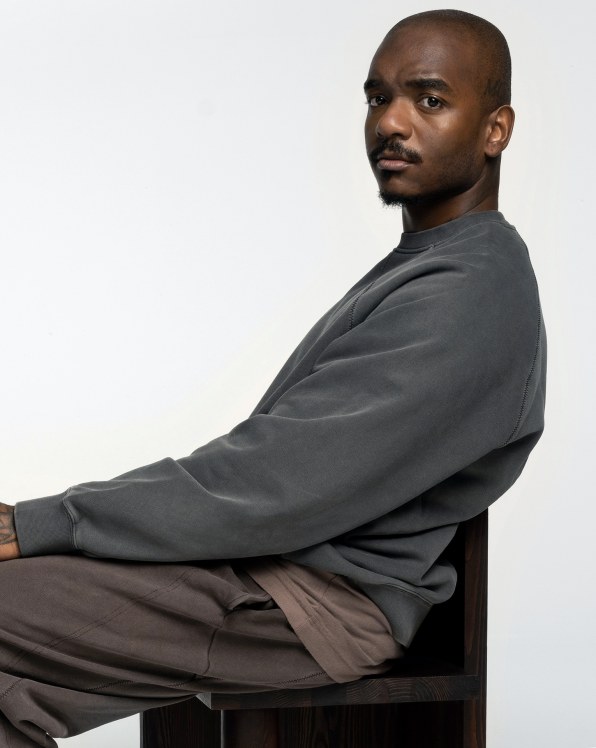 Ross is a celebrated, cross-medium British artist and designer, who runs the industrial design firm SR_A and the street-inspired fashion label A-COLD-WALL* (ACW). He's as comfortable with powder-coated steel as Japanese nylon, and as grounded in the strictness of brutalism as amorphic asymmetry. He's collaborated on products—with an emphasis on shoes, in particular—alongside some of the biggest companies in the world, including Nike, Converse, Dr Martens, and Eastpak.
Beats has now tapped Ross to lead it into its next era. The principal design consultant role is a first at Beats and at Apple at large. To put it bluntly, Ross is a rare outsider who's been handed the keys to Apple-owned design—an arrangement of no perfect precedent, though reminiscent of how Nike welcomed the late Virgil Abloh to blow up some of its most prized IP, or how Crocs invited shoe designer Salehe Bembury to break the mold of its ubiquitous Dutch clog silhouette. (Notably, Ross was once Abloh's assistant.)
Beats launched in 2006, founded by industry veteran Jimmy Iovine and Dr. Dre, and designed by the Silicon Valley firm, Ammunition. It quickly became a cultural phenomenon that was seemingly worn by every major player in the NBA, and sold to Apple in 2014 for $3 billion—two years before Apple launched its monstrously successful Airpods. Since the acquisition, Beats has operated as Apple's only freestanding hardware brand, a rare satellite within the coiffed design company. (It's hard to remember now, but Jimmy Iovine and Beats were also essential partners in launching Apple Music, which was key in Apple's strategy to expand from hardware to providing subscription services.)
The acquisition paid off. Together, Apple and Beats dominate the global headphone market, owning nearly a third of all worldwide shipments, according to a 2022 report from Canalys. Apple sells about 10x more Airpods than it does Beats headphones, but the Beats brand experienced a 500% growth during 2022 thanks more to its earbuds, whose sales have eclipsed the over-the-ear Studio headphones that made the brand famous. This is happening even as the headphone market itself has plateaued since the pandemic, topping out just shy of $9 billion in the U.S., according to data Circana shared with Fast Company.
"Beats has continued to be a market-share leader as sales have fluctuated and more brands have entered the category," says Ben Arnold, consumer technology industry analyst at Circana.
Even still, for a label meant to epitomize cool, Beats is approaching 20 years old, and its Beatsiest product, the Studio3 is nearly a decade-old silhouette at this point.
"A big focus for us is how do we connect with that new [generation]—call 'em Gen Z, whatever. They know about the brand, but how do we make the products that are right for them?" says Chris Thorne, CMO at Beats. "That [must]have the design right, the colors right, the messaging and positioning. . . . That's something that Samuel is so good with for the brand."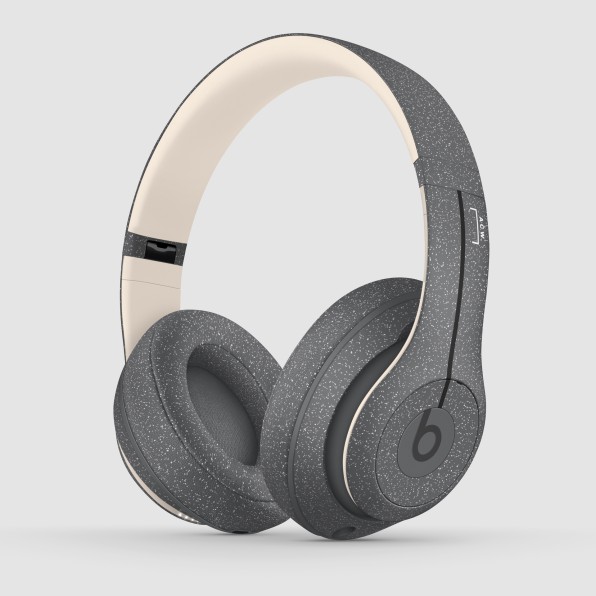 Ross has a history working with the brand. His first release with Beats was a collab from 2021, in which he wrapped the Studio3 in a slate-and-chalk color palette, which channels the industrial grit of the city. (This speckled texture has proven popular in sneakers and other streetwear both before and since.)
As Ross summarizes the initial Beats partnership: "My streetwear head turned off and my ID head turned on."
While Ross has garnered most of his fame for fashion, he credits his father—a "hippie with a major in glass technology but also fine art"—for his initial interest in industrial design and silicon-forward hardware.
"We'd spend our weekends buying old computers and rebuilding them. A lot of my childhood and formative years were spent with my dad at computer fairs, installing dodgy [Windows] XP," says Ross, noting how the two built pinhole cameras together and constructed other projects by hand. "There was a connection of making and crafts of technology early on . . . fast forward 15 years to 2021, and all of that metadata is compressed into this opportunity with Beats," he says.
Ross followed up the Studio3 launch with his SRA version of the Powerbeats Pro. The white earbuds featured blue and yellow side graphics, and came accompanied with a music zine. Ross also redesigned the Beats packaging for the launch, which he reimagined the sharp and shiny black box with organically formed recycled wood. (The product wasn't sold but seeded to a select few influential people to feed the hype.)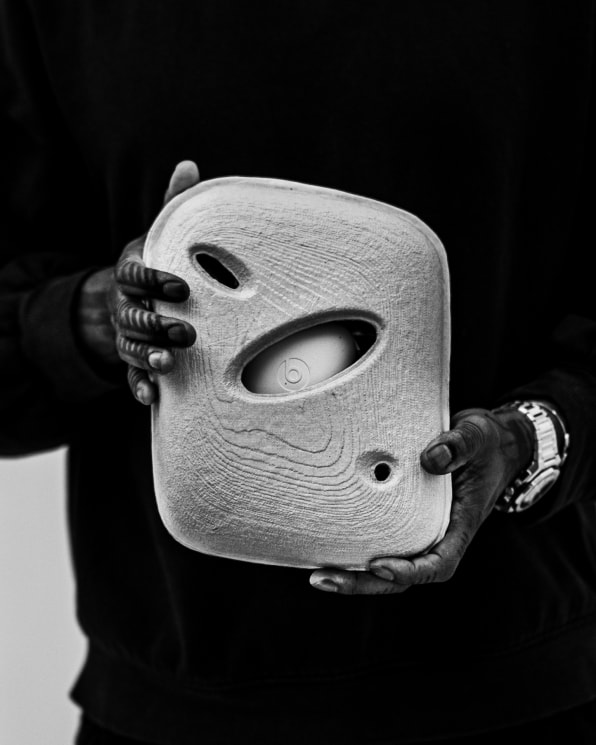 Over the past several years, Ross's relationships grew inside both the Beats design team and Apple design team, which share some core technologies but otherwise operate distinctly. Beats approached him to make a deeper partnership official earlier this year.
"Honestly, it went so well . . . and designers enjoy working with him so much, they were almost asking for more," says Thorne. "We didn't set out to say, 'We wanted to bring in someone from the outside, who should it be?'"
Of course, many companies bring in creatives to reenergize stale product lines—and it's worth noting that Beats actually employed the design firm Ammunition to create product after its acquisition. Perhaps Ross's appointment doesn't seem surprising since we live in the era of the collab. But Ross is a partner who will do more than reskin some headphones for a limited edition drop: He's going to inform the larger trajectory of Beats moving forward, on products that are, in some cases, still years from release. He will be making decisions on products that may do hundreds of millions, to billions, in revenue.
"The way in which we're working is now completely full stack, software, typography, material exploration—mixed alloys to potentially have priority IP in the future for Beats—overall design vernacular . . . risk and form, acoustics, and sound mixing," says Ross. "The level of integration is full-stack across every periphery of the company." (And he'll advise on marketing, too.)
As for what the future of Beats looks like, we'll still have to wait and see. But Ross insists its point of view will be distinctive from Apple, as an intentional counterpoint to the aesthetic of Cupertino.
"How specific, refined, and organized the Apple way of developing products and communicating aesthetic is the perfect [baseline]to enable Beats some opportunity to develop a new behavior, cadence, and aesthetic, perhaps in more contrast to it," says Ross. "I do have quite a specific opinion of what that is for Beats: It's bold, confident, and needs to bear some risk."
___
This article first appeared in fastcompany.com
Seeking to build and grow your brand using the force of consumer insight, strategic foresight, creative disruption and technology prowess? Talk to us at +971 50 6254340 or engage@groupisd.com or visit www.groupisd.com/story